Abstract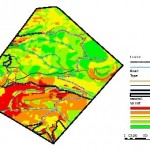 Geographic Information System (GIS) is being used in various projects and research areas.
It has been widely used in a variety of applications for planning, presenting, and analyzing data
and results. Nowadays, many factors should be included in road design in order to preserve the
environment for example. Using GIS will help make road design less time and money consuming
while taking into consideration all important factors. Road design includes three steps:
planning, project development, and final design. In this study we will focus on the planning step
using GIS. GIS permits us to include factors such as endangered species and historical sites in
the planning process. Different factors can also be ranked according to their importance. A case
study is shown to demonstrate the proposed methodology. Land use and land cover maps are
used to define the factors with the demanded classification.
Writer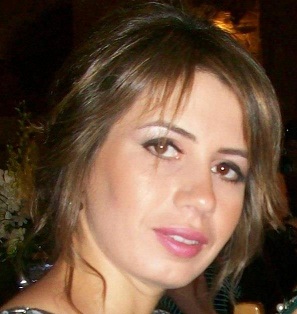 ALINE AYLO
ALINE AYLO ROAD AND TRANSPORTATION ENGINEER A) EDUCATION Fall 2008 – Fall 2010 University of Dayton (USA) - Master in Civil Engineering _ GPA 4.00/4.00 Fall 2003 – Fall 2006 Notre Dame University (Lebanon) - Bachelor of Geographical Information System _GPA 3.33/4.00 October 2001 –June 2005 IUL (Lebanon) - Bachelor of Surveying Engineering _GPA 80/100 B) PROFESSIONAL EXPERIENCES 1) JANUARY 2011 - PRESENT (AYLO ENGINEERING sarl) _Project Manager _PROJECTS: _Mayfouk project: Road design 30 km (Jaj, Lehfed, Mayfouk, Lebanon), Client: DGU _Hboub project: Road design 17 km (Hboub, Lebanon), Client: DGA _Alay project: Road design 30 km (Alay, Lebanon), Client: DGU _Amchit project: Road design 5 km (Aamchit-Lebanon), Client: Dar Al Handassa _Bikfaya project: Road design 1 km (Bikfaya- Lebanon), Client: Bikfaya Municipality _Byblos project: Subdivision, road design, excavation supervision and surveying works 1.6 km2 (Mechmech-Byblos- Lebanon) _Mar Chaaya project: Subdivision, road design (Mar Chaayah, Lebanon), Client: Blom Bank _Safra project: Subdivision, road design (Safra, Lebanon) _Kfertey project: Subdivision, road design (Kfertey, Lebanon) _Surveying works for Raed abillama architects _Surveying works for Kornet Chehwan Municipality _Calculation and comparison of the numerical model of the terrain for HOLCIM _Surveying works for Bureau Claude Jazzra _Conception and execution of a touristic map for Tripoli (Libya). Scale: 1/25000 _Settings out of divert projects 2) FALL 2010: _Optimal Loop Placement and Models for Length-based Vehicle Classification, Client: ODOT. _I-75 project: Road and interchange design (Dayton, Ohio), Client: ODOT _Teaching Assistant for the surveying course (CEE 213) _Research: GIS Safety Analysis System: A Case Study _Research: Exploring Risk Factors Affecting Urban Freeway Crash Frequencies   3) SPRING 2010: _Graduate Assistant: Optimal Loop Placement and Models for Length-based Vehicle Classification and Stop-and-Go Traffic _Teaching Assistant for the Highway Geometrics course (CEE 214) 4) FALL 2009: _Teaching Assistant for the surveying course (CEE 213) _Research: Analyzing the Safety and Operational Impacts of Installing Roundabouts in Ohio. 5) SUMMER 2009: _Teaching Assistant for the Field Surveying course (CEE 215) _Research: Analyzing the Safety and Operational Impacts of Installing Roundabouts in Ohio. 6) SPRING 2009: Graduate Assistant for the Highway Geometrics course (CEE 214) 7) FALL 2008: Facilitator in workshop for the first year engineering. 8) MAY 2006 - JULY 2008 ( BUREAU STEPHAN- LEBANON-HAZMIEH ) _PROJECTS : _Numerical model preparation of the terrain and rectification of the satellite imagery IKONOS. Classification of the vegetation- Operator on the ERDAS program. _Cartography: conception and execution of a touristic map for Tripoli (Libya). Scale: 1/25000- Team Leader. _Navigation map of GPS for the united emirates: Digitizing of the existent plan and the satellite imagery. _Surveying: Settings out of divers project-Calculation and comparison of the numerical model of the terrain-Team leader. _Digitizing of the cadastral plan for Lebanon: Quality control _Archeological site of Tyr (South Lebanon): Integration of the data to ArcGIS _Golf terrain: Designing of Golf court and modeling it on ArcScene(3D) 9) SUMMER 2005: Training GPS with engineer Joseph Nassif 10) SUMMER 2000-2004: Work on the field with surveyor Rizkallah Aylo- Operator 11) FINAL PROJECT (Notre Dame University): Ecological and Geological study of Palm Islands Nature Reserve- Lebanon (Application in ArcGIS Program) 12) FINAL PROJECT (IUL): Surveying of Palm Islands Nature Reserve-Lebanon C) CONFERENCE ATTENDED 1) MAY 2011: FIG- Bridging The Gap Between Cultures (Marrakech, Morocco) 2) JANUARY 2010: Transportation Research Board (Washington DC- USA) 3) SEPTEMBER 2001: First International Surveying conference(Unesco-Lebanon) 4) JULY 2003: Second International Scientific conference(Metropolitan Hotel-Lebanon) D) AWARD _University of Dayton Graduate Student Summer Fellowship 2010 Award _Dwight David Eisenhower Transportation Fellowship 2009 Award _University of Dayton Graduate Student Summer Fellowship 2009 Award E) PRESENTATION _Transportation Research Board 2010: Analyzing the Safety and Operational Impacts of Installing Roundabouts in Ohio. Session 516 _Transportation Research Board 2011: GIS Safety Analysis System: A Case Study F) LANGUAGES ENGLISH (Good) / FRENCH (Good) / ARABIC (Native language) / GERMAN (Classroom knowledge) G) SKILLS _USING OF: AUTOCAD, AUTOCAD CIVIL 3D, ARCGIS, ARCVIEW, LISCAD, ERDAS, HCS, SIDRA, SYNCHRO, and SAS. H) PROFESSIONAL SOCIETIES _Member of ITE student chapter _Member of Golden Key International Honour Society _Member of the order of engineers and architects (Lebanon) since 2006 I) ACTIVITIES _Member of the Red Cross First Aid Team (Lebanon) from 2002- till 2008 _Advanced Open Water of Scuba Diving (PADI) _Hobbies: Skiing, Camping, Swimming, Chess, Scuba Diving J) REFERENCES: Upon Request
Full Research