Abstract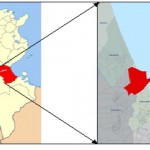 There is a widely-held scientific conviction that the global climate is changing as a result of the combined anthropogenic forcing due to greenhouse gases, aerosols, and land surface changes.
Many pieces of evidence have concluded with a high degree of probability that human activities have exerted a substantial net warming influence on climate.
This study provides a comprehensive report on mass concentrations, statistical and geostatistical characterizations of PM10 atmospheric aerosols in the Gulf of Gabès, in south Tunisia.
Knowledge of source strengths and locations is also a valuable aid for interpreting observations and model results and ultimately choosing appropriate mitigation strategies. For these reasons we have developed a particulate matter emission inventory for Gabès for the year 2007.
After knowning the principal source of atmospheric aerosols in the Gulf of Gabès, which is the industrial complex, PM10 was measured at 18 locations (sample points in urban zones with industrial influence). Principally, they were located near the industrial complex (within a distance of 1000-6000 meters), with a mobile monitoring unit equipped with real-time analysers, which generated a mean value of each pollutant for an interval of 15 min. The duration of this measurement campaign was 20 days successive in 2007.
In this study, statistical and geostatistical techniques were used to estimate PM10 atmospheric pollution throughout the experimental area. After analysing data and obtaining a good variogram, multivariate data analysis, cartography via ordinary kriging, was used to estimate PM10 concentration at unsampled locations.
Writer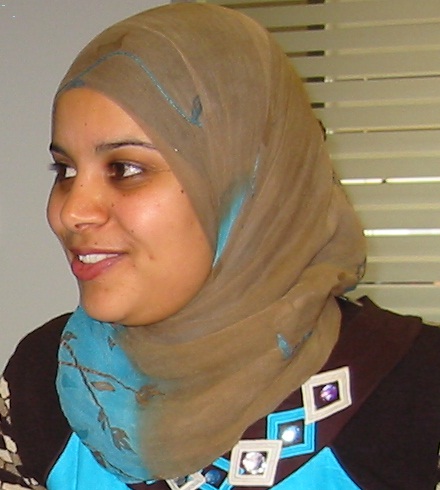 Dalila TAIEB
Anglais
I am 30 years old. In 2006, I have completed my schooling from National Engineering School in Gabès University (Tunisia) in Chemical - Process engineering. I'm currently working at
the National Agency of Environment Protection;
I'm managing the modeling and cartography activity in the Tunisian Air Quality Monitoring System. Since 2009, I am a PhD student in Chemical-Processes in the Thermodynamics Applied Research Unit in Gabès.
Français
J'ai 30 ans, en 2006, j'ai terminée mes études en Génie Chimique –Procédés à l'Ecole des Ingénieurs de Gabès. Depuis 2007, je suis un Ingénieur Principal à l'Agence Nationale de Protection de l'Environnement (ANPE) ; je suis  pilote de l'unité Cartographie & modélisation de la pollution atmosphérique au sein du Réseau National de Surveillance de la Qualité de l'Air (RNSQA). En 2009, j'ai commencé la préparation de mon thèse de doctorat en Génie Chimique des Procédés à l'unité de recherche thermodynamique Appliquée.
Arabe
من مواليد سنة 1982، تحصّلت على شهادة مهندس اختصاص كيمياء أساليب في سنة 2006 من المدرسة الوطنية للمهندسين بقابس. منذ 2007 تم انتدابي،  كمهندس أول، بالوكالة الوطنية لحماية المحيط للقيام برسم خرائط التلوث والنمذجة الرقمية للتلوث الهوائي في الشبكة الوطنية لمتابعة نوعية الهواء. سنة 2009، شرعت في إعداد رسالة دكتوراه كيمياء أساليب بوحدة البحث ديناميكا حرارية مطبقة.
Full Research