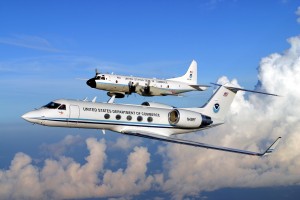 Sheboygan, Wisconsin, May 23, 2013 –
 AeroMetric announced the addition of a new 
High Accuracy Mapping Solution
 for its clients. The new solution is designed to obtain tight vertical accuracy and highly detailed imagery using a helicopter based sensor system mounted on a drift-control platform. The sensor system includes a Riegl VQ-480i LiDAR sensor, a Phase One iXA 80 MP digital camera and is controlled through Track'Air's Flight Management System.
AeroMetric's new system will extend and improve AeroMetric's High Accuracy Mapping Solutions, which are based on digital image and LiDAR acquisition at very low altitudes — typically 500-1,000 feet AGL. AeroMetric's High Accuracy Mapping Solutions are particularly well suited for engineering design and similarly detailed applications in transportation corridors, transmission lines, and pipeline routes.
Tim Stagg, AeroMetric Vice President of Transportation Solutions said: "We expect that AeroMetric's High Accuracy Mapping Solution will become the approach of choice of transportation professionals for projects that call for mapping busy, complex corridors."
According to Terry Keating, AeroMetric Chief Technology Officer, "The new sensor system's drift control allows it to remain aligned with the corridor regardless of the direction the aircraft is flying to adjust for wind conditions. This is an important feature that will provide our clients the accuracy and detail they will require for engineering level mapping."
About AeroMetric  
Aero-Metric, Inc. (AeroMetric) is a full-service geospatial solutions company built on over eight decades of consistent, quality service and enduring client relationships. The firm offers a comprehensive range of on target geospatial solutions, from the latest in enterprise GIS on-premise and in the cloud, to professional mapping services including photogrammetric, LiDAR, satellite, and airborne imaging technology. AeroMetric is a client-focused professional firm and has earned a reputation for technical excellence, superior service, and on-time, on-budget delivery. For more information please call 1-800-558-6707 or visit 
www.aerometric.com
.