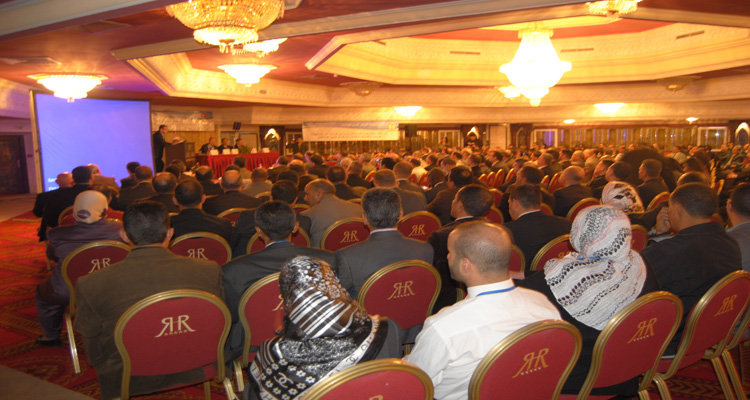 Arab and African participation in the 7th edition of Geotunis held between April 8-12 2013 in the Royal Resort hotel, Hammamet in the presence of experts, specialists, scientists, representatives of ministries, companies and personalities interested in geographic information technologies.
Participants presented work-papers about the use of geographic technologies use in the climatic change, desertification, water resources and natural hazards, energy, and urban planning.
Ministries, research centers and universities related to the sector of investment in geospace and digital geography's technologies, were interested in the African and Arab participation. Participants came from Congo, Burkina Faso and Sudan, Ivory Coast and South Africa, Mali, Nigeria, Egypt, Saudi Arabia, Oman, Iraq, Jordan, Palestine, Algeria, Libya, Morocco, Yemen, Lebanon, Senegal and Niger and a number of other Arab and African countries including Tunisia the host country of Geotunis.
The number of participants from Africa and the Arab world proves the interest of the represented countries and their institutions in the geographic and geospace technologies as they have a crucial role in sustainable development.