A collaboration protocol was signed on Wednesday morning May 15,2013 inthe Euro-Arab Union of geomatics office inBeirut,Lebanon. The protocol states the technical and scientific cooperation between academics and professionals in the Arab World, and the exchange of expertise, between the two unions. The protocol states also the collaboration of institutions efforts in order to develop the survey and geomatics professions in the Arab world.
The protocol was signed by Dr. Sarkis Fdous, president of the Arab Union of Survey and M. Mohamed AYARI, president of the Euro-Arab Union of Geomatics.  
Members of the Arab Union of Survey and members of the syndicate of Lebanese topographers, general director of survey inLebanon, and Eng. Aline Alyo, in addition to a number of journalists, were present at the ceremony of the protocol signature.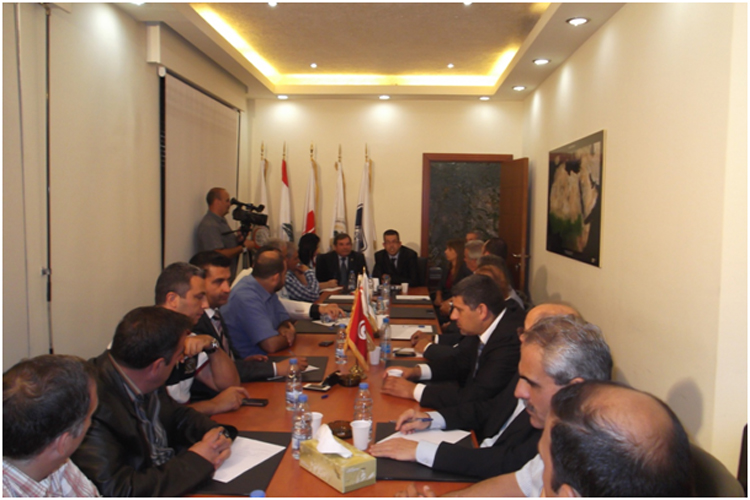 The presidents of both union stated that all the parties interested in geomatics are willing to develop this vital sector, which is crucial for development and said that experts in the Arab World are working building scientific and technical system, which will contribute in the development of our countries.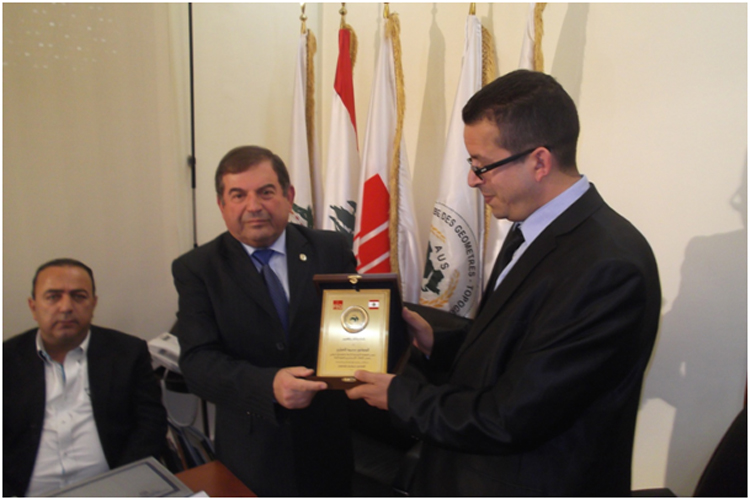 By the end of the ceremony, M. Mohamed AYARI was awarded a shield for his role in developing scientific cooperation between Arab institutions.