Abstract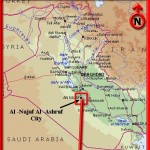 Water is found naturally in many different forms. In the liquid state it is found in rivers, lakes and groundwater (water held in rock formations), and also as sea water and rain.
Water pollution control has traditionally focused on the impacts of pollutant discharges from point sources, such as industrial and municipal sewage systems. Other water pollutant sources , called nonpoint sources, generate pollutants during the stormwater runoff process. Runoff erodes or washes off pollutants from a wide, diffuse area and transports them to a receiving water.
The principal reason for monitoring water quality has been, traditionally, the need to verify whether the observed water quality is suitable for intended uses. The present study was conducted on Al Abasseia river station in the aim of studying the concentration levels of some water quality parameters ( BOD, PO4, NO3, pH , TU, Cl, SO4, and T).
Samples of raw were collected and analyzed from Al Abasseia river station during a period of nine months, starting from March  until December 2010 (except August). The purpose is to assess the level of parameters measured and their effects on the river, statistical analysis used to describe the relations between parameters of water quality with regression analysis done by using "Data Fit" program version 9.0 software.
This study showed that the discharging domestic sewage, detergents, agricultural effluents with fertilizers and industrial waste water from adjacent areas causing some contaminants increased.
Writer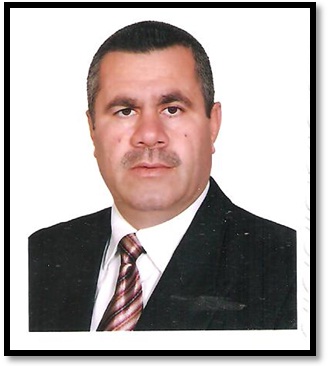 Dr. Hussein Abdulmuttaleb Hamood Alikhan
Hussein Abdulmuttaleb Hamood Ali Khan
is a doctor in
Environmental Engineering.
All his degrees from the university of Baghdad, Republic of Iraq .
Dr. Ali Khan
received a B.S. in Surveying Engineering in 1986. And M.S. degree in Environmental Engineering in 2005. And a Ph.D. in Environmental Engineering in 2008. - Assistant Dean for Academic Affairs and Head of Environmental Planning Department of the Faculty of Physical Planning (2012) - Director of Graduate Studies Department in the Office of the University of Kufa university , 2010. - Teacher in structures and water resources department/ Eng. College at University of Kufa
Research Interests
-Environmental impact study for sitting new facilities, -Epidemiological survey, -Public water supply, treatment, distribution, - Wastewater(domestic and industrial) collection, treatment, and disposal, - Solid waste management, storage, collection, transportation, processing, and  disposal, -Air pollution control, - Hazardous waste management, - Water resources management, -Water quality studies, -Calculation and treatment of surface water pollution (control), -Ground water contamination and its remedial, -Multiphase fluid flow(soil contamination by oil and other chemical compounds), - Ambient noise and noise pollution control, - Radiological health survey, - Land resources studies, - Ecological studies, -Environmental pollution issues in local, regional, and global  dimensions, -Sources and dispersion of pollutants, - Effects of pollutants exposure, - Climate changes (causes and results), -Acid rains and (causes and its environmental impacts, -Carbon monoxide(CO) and other GREENHOUSE GASES     effects, -Ozone layer depletion, -Alternative fuels and renewable energy. -Soil pollution, -Environmental management.
Teaching Interests
-          Environmental Pollution, -          Sanitary Engineering, -          Fluid Mechanics, -          Surface Water Pollution, -          Hazardous Wastes, -          Solid Wastes, -          Ground Water, -          Water & Wastewater Treatment, -          Water Sustainability, -          Air Pollution, -          Climate Changes, -          Oil Spill.
Selected Publications
-          Study and analysis of Euphrates river water quality in Al-Kufa Station, International Journal Of The Environment And Water, Vol. 1, issue 1, 2012, 12-24. -          Evaluation Of Surface Water Quality In Al Kufa River Station, Al-Qadisiya Journal For Engineering Science/ University of Qadisiya, Vol. 5, issue 4, 2012. -          Factors Affecting Dust Formation In Industrial Zone At Al-Najaf Al-Ashraf City, Al-Qadisiya Journal For Engineering Science/ University of Qadisiya, Vol. 5, issue 3, 2012, 94-78. -          Study And Analysis For Precipitated Dust Particles In Residential Sector  At Al-Najaf Al-Ashraf City, Kufa Journal of Engineering / University of Kufa, vol. 3, No. 2, 2012, 11-28. -          Gases and its Environmental Impacts of   The  Solid Waste Dumping Site At Al-Najaf  Al-Ashraf City, Engineering Journal/ University of Baghdad, 2007. -          Assessment And Development Of The Solid Wastes Management In Al-Najaf City, Engineering Journal/ University of Baghdad, 2005.
Full Research