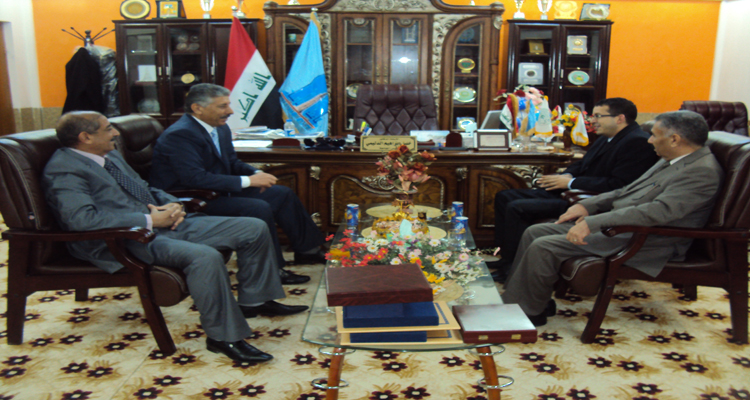 Dr. Mohamed AYARI, president of the Tunisian Association of Digital Geographic Information and president of the Euro-Arab of Geomatics, visited on December 24 and 25 2012 the University of Anbar where he discussed with the president of the University and the its professors the possibilities of cooperating at the levels of training, cooperative scientific supervision and the methods of promoting scientific research in the field of Geomatics and GIS.
As a kind of promoting the collaboration between the two parties and as a expression of the respect for his efforts in building the university and developing its research system, the president of the university was granted the association scientific shield by Prof. Mohamed AYARI.
Prof. AYARI was also granted the university shield. Both parties expressed their aim to promote their cooperation.