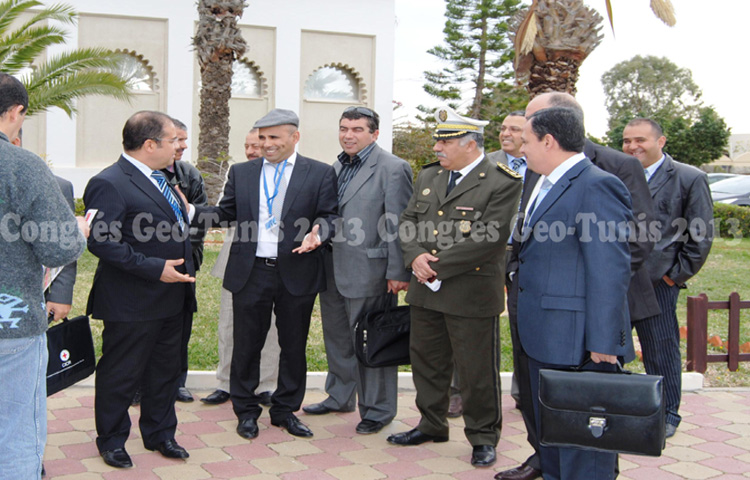 Regarding the importance of geographic information in the improving the security performance, the Tunisian security institution participated in the 7th edition of Geotunis, which was held in Hammamet 8- 12 April 2013.
A study day, organized by the Tunisian Association for digital Geographic Information, the National Syndicate for Internal security Forces and the Higher School for Training Stuff, was allocated for the security stuff.
A number of subjects about the use of GIS in security, civil protection and roads, were treated by security stuff:
-          Use of Geomatics in reducing and detecting crimes: Mr. Eskander Deghrir
-          Reality and perspective of GIS use in promoting the security performance  Mr. Akrem Alarbi
-          Role of digital technology in security system reforms. Capt. Sadok Berjab
-          of GIS in improving the civil security performances Col. Salah Korbi
-          Use of maps in transport and mobility and in the prevention of road accident, Mr. Mohamed Souiguer
The discussion, which was chaired by Mr. Ryadh Baccar, revealed the interest of security agents in GIS and their aim to improve their skills.
Security stuff participated also in other session and workshops.