Abstract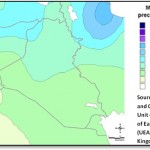 Iraq is facing water shortage problem, which is becoming more severe with time. Rain Water Harvesting (RWH) can help to minimize the water shortage problem. Seven years of rainfall records was used to find out the quantity of water that can be harvested using a Watershed modeling system (WMS).
Koya city is located in the northern part of Iraq. The population of the city is about 39484.The application of the WMS model for rainfall records of seven years (2002-3 to 2010-11) showed that 275.51 million cubic meters of water can be harvested. This implies that annual average of rain harvested water is 39.4 million cubic meters and the allocation per capita to be 997 cubic meters per year. This amount of water can greatly help to the development of industry and agriculture in the city.
Keywords: Macro Rainwater Harvesting, Koysinjaq, Kurdistan region, Iraq.
Writer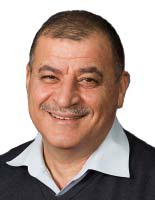 Nadhir Al-Ansari
Nadhir Al-Ansari Surname : Al-Ansari First name : Nadhir Gender : Male Nationality : Swedish Present Title : Professor Address : Department of Civil, Environmental and Natural Resources Engineering Division Geotechnical Engineering, Lulea University of Technology, 971 87 Lulea, Sweden
Pour une biographie complète, s'il vous plaît cliquez ici
Full Research