Abstract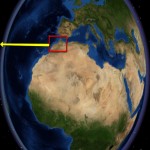 Nowadays, GIS and RS satellite imagery are widely recognized as a valuable decision support
system which enable the determination of studying and monitoring urban growth based on a group
of criteria as well as RS data. This paper aims to monitor the expansion of urban growth in Oujda
city and Saidia coastal zone in the southeast Morocco. Several satellite imagery, databases with
help of ancillary date have been gathered, analyzed, processed and integrated for study area. several
techniques were applied to IKONOS and SPOT august 2007 and Landsate TM and ETM acquired
from 1984 till 2011 covered the entire of Oujda city.The accomplished results show that supervised
classification derived from merged SPOT and ETM have a good and remarkable results than
maximum supervised classification whereas PCA was better than NDVI in identifying the urban
growth easily. However, more accurate results obtained from IKONOS, SPOT than Landsat. The
findings indicate that most of the changes have been taken place in the urban area, bare and
irrigated land. Urban area shifted from 711.22 hectares in 1970 to reach 3664.03 in 2009, and the
other classes were normally altered. On the other hand, the urban area in Saidia city has been
increased from 6.5 hectares in 1988 to 28.7 hectares in 2002.
Writer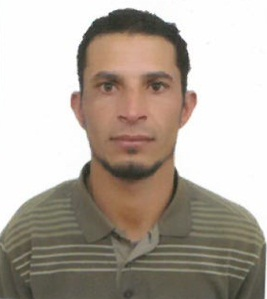 Mohamed Ibrahim Amarah
Mohamed Ibrahim Amarah Alshati, Libya. Master of Science (MSc) in Geographical Information System & Remote Sensing (1 Year) awarded date 20/11/2012  under enrollment number 10115668 obtained from Glamorgan University Wales UK average  Pass. Pre-Master in Geographical Information System & Remote Sensing  GIS & RS  (1 Year) academic year 2010/2011 gained from Glamorgan University Wales UK, average  Merit. High Diploma in Surveying Engineering (3 Years) obtained from The High Centre for Building   and Construction occupation- Msallata Libya under registration  number 3419 from 2002/2005  Grade 72.50% average Good. Skills & Expertise Currently consultant with a French Research Office in Morocco started (2010) for creating Urban Models maps and all urban growth issues such as monitoring Urban Growth  on metropolitan cities, study and evaluate   the movement of Dessertificaion phenomena. More than three years  about GIS Software, Remote Sensing and Information    Technology such as ArcGIS version 9.3 till the current version 10.1, ERDAS Imagine, Global Mapper, ENVI, AutoCAD Map, Google Earth Pro. In addition, familiar with all Windows and Mac  platform. ESRI Web Courses
3D Analysis of Surfaces and Features using ArcGIS10 ( 3hours).
3D Visualization Techniques using ArcGIS10( 3hours).
Creating 3D data using ArcGIS10 (3hours).
Deriving Rasters for Terrain Analysis using ArcGIS10 (3 hours).
Getting started with ArcGIS10 ( 9 hours).
Introduction to Surface Modeling using ArcGIS10 (3hours).
Learning ArcGIS Desktop for ArcGIS10 (24 hours).
Field supervisor for Chinese and Russian companies undertaking the projects upon building railways in Libya. Well-knowing about XQL Server, Java Script, HTML, Database, Payton Program  Language, Microsoft Office including  Excel, Powerpoint, Microsoft Project, Microsoft Access, Adobe Reader  platform all version  : Adobe Reader pro & XI, InDesign, Adobe Illustrator, Photoshop Interests I like reading especially about the new   technologies in general and in GIS and Remote Sensing in particular.
Full Research