Abstract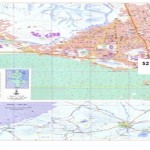 The distribution and diffusion of particulate Matter (PM10) throughout phosphates mining areas cause deterioration of the environment and quality of life. It affects human health, ecosystem and climate. Mining activities can lead to land degradation, changes in topography, soil and atmospheric pollution. Contaminants originating from phosphates mines can be transported to long distance. It is essential to assess the spatial distribution of air quality and its effects on the health of human. To satisfy the above –mentioned needs, the generally accepted suggestion presented in this work is to use a geographic information system (Gis) as management tool for air pollution control .This paper aims to present the cartography of dust (PM10) at phosphate mine site. Passive monitoring or sampling is used to determine the pollutant distribution over a large area, and to assess integrated concentration levels over long periods of time. This methodology can be used to determine areas of maximum concentration and can be combined with the use of a mobile laboratory. The study of level of PM10 by active monitoring shows that PM10 daily average concentration exceeds frequently the EU (European Union)  air quality and WHO (World Health Organization) standard limit (50 µg/m3) in urban and industrial area.
PM10 daily passive samples collected in 18 sites (A1, A2, A3, A4 ,A5, A6 ,B1, B2, B3, B4,B5, B6 ,C1 C2, C3, C4, C5 ,C6 )show that only some sites are in compliance with daily average of (50 µg/m3) and World Health Organization standard limits . For annual concentration there are not exceedances of the 40 µg/m3 European Union air quality standard limits recorded in all station
Writer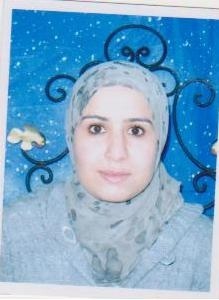 Raja MOHAMEDa*, A. BEN BRAHIM a, Dalila TAIEB a
Nom et prénom:                                        Mohamed Raja
Date et lieu de naissance:                        29/06/1984 Gafsa
Nationalité:                                              Tunisienne
Les diplômes obtenus :

 2003 : Baccalauréat Sciences Expérimentale : mention(Bien)

 2008: Diplôme de Maîtrise Sciences Physique
 2009 : Diplôme de mastère en chimie industrielle et environnement : mention très bien, major de promotion
 2010 : inscription 1ére thèse de doctorat spécialité génie chimique de procédé
 2011 : inscription 2ére thèse de doctorat spécialité génie chimique de procédé

Stages :
 Stage de recherche durant 4 mois au sein de laboratoire département système énergétique et environnement école de Mine de Nantes.
Ses travaux de recherche ont porté sur l'étude, la caractérisation et la mise au point d'un combustible innovant élaboré à partir des huiles de graissage usagées.
 Stage de recherche durant 6 mois au sein de centre de recherche Metlaoui .
Ses travaux de recherche ont porté sur l'analyse qualitative de poussière
Full Research